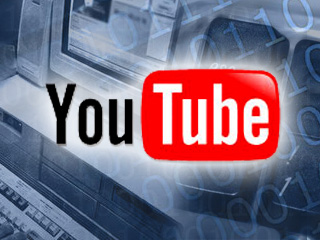 Le due parti hanno convenuto di modificare l'intento della sentenza che aveva condannato Google a fornire i dati degli utenti a Viacom in seguito alla causa intentata da quest'ultima a causa di ripetute violazioni del copyright da parte di vari utenti di YouTube.
Dopo una sorta di sollevazione online contro la sentenza, Viacom ha affermato di non aver mai chiesto i dati sensibili degli utenti ( ! ), e, successivamente, ha promesso di non usare le informazioni per adire le vie legali nei confronti dei singoli users di YouTube.
Il valore di tale promessa è stata messa in dubbio da molti.
La nuova ordinanza, depositata ieri sera, afferma che Google sostituirà i dati sensibili degli utenti con degli indentificatori unici ma anonimi.
I dati sensibili prodotti dal Logging Database, possono essere sostituiti per quanto riguarda i seguenti campi: User ID, IP Address and Visitor ID.
Di seguito il passo fondamentale della nuova ordinanza:
When producing data from the Logging Database pursuant to the Order, Defendants shall substitute values while preserving uniqueness for entries in the following fields: User ID, IP Address and Visitor ID. The parties shall agree as promptly as feasible on a specific protocol to govern this substitution whereby each unique value contained in these fields shall be assigned a correlative unique substituted value, and preexisting interdependencies shall be retained in the version of the data produced. Defendants shall promptly (no later than 7 business days after execution of this Stipulation) provide a proposed protocol for this substitution. Defendants agree to reasonably consult with Plaintiffs' consultant if necessary to reach agreement on the protocol.
Senza indirizzi IP e nomi utente sarà, fortunatamente, molto più difficile per Viacom determinare quali singoli users potrebbero avere visualizzato un particolare video.
Ma la domanda sorge un pò spontanea… visto che moltissimi network televisivi, o comunque mediatici, si rivolgono a YouTube per acquisire visibilità, quando comincerà a fare altrettanto Viacom?
O comunque, Viacom, quando si sintonizzerà sul web2.0 ?
Staremo a vedere innanzitutto se le sue promesse in questo ambito si riveleranno "promesse da marinaio".
Qui sotto alcuni video che raccontano la vicenda prodotti dagli stessi utenti di YouTube:
Accordo Google-Viacom sui dati degli utenti YouTube