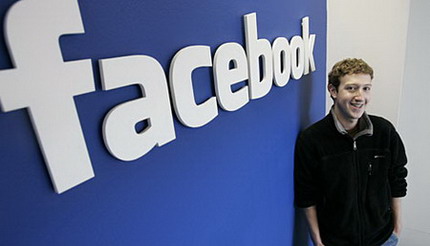 Questo il comunicato ufficiale di qualche mese fa rilasciato dallo staff di Facebook:
"We're working on an open-source initiative that is meant to help application developers better understand Facebook Platform and more easily build applications, whether it's by running their own test servers, building tools, or optimizing their applications. As Facebook Platform continues to mature, open-sourcing the infrastructure behind it is a natural step so developers can build richer social applications and share what they've learned with the ecosystem. Additional details will be released soon."
Ed ora ci siamo, fbOpen è disponibile per il download e comprende una parte significativa della piattaforma Facebook, tra cui la maggior parte del codice che la fa muovere più le implementazioni di molti dei più utilizzati metodi e tag. Questa versione è solo un primo passo per fornire uno sguardo più approfondito alla piattaforma Facebook.
Le informazioni relative ai progetti opensource di Facebook possono essere trovate nella Facebook Opensource Page.
L'obiettivo di questa versione è quello di aiutare gli sviluppatori a comprendere meglio la piattaforma Facebook nel suo complesso e di facilitare la costruzione di applicazioni.
Quasi ironicamente, su Facebook Developers News, Ami Vora si augura che il materiale opensource venga utilizzato "come mai il team di Facebook abbia mai pensato di utilizzarlo".
La maggior parte di questa versione è sotto licenza Common Public Attribution License (CPAL), un tipo di licenza "community-friendly" che riconosce come i servizi web siano una importante via di distribuzione di software. Inoltre, consente di collegare il vostro marchio a quello di Facebook ad ogni modifica e/o aggiornamento. Il resto del codice (FBML parser) è sotto licenza Mozilla Public License (MPL).
L'augurio del team di Facebook è quello di continuare la condivisione di ciò che si è costruito con altri sviluppatori e di contribuire a forgiare un "ecosystem" ancora più forte.
L'interazione con tutti gli sviluppatori che in qualche modo si sono interessati al progetto (come noi del resto), avviene nell'apposito Community Forum.
Questo passo verso l'opensource della propria piattaforma è, di per sè, un gran passo avanti nelle pubbliche relazioni del social network di Palo Alto, ma il progetto non esce fuori dalla logica del marketing in quanto rappresenta un validissimo modo per competere con Open Social, il competitor messo a punto da Google, MySpace, Yahoo e AOL.
Il download di fbOpen si trova QUI
La documentazione per i developers QUI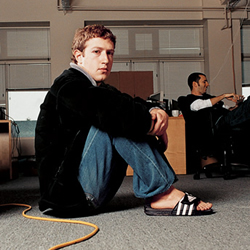 Nelle foto, il CEO di Facebook, Mark Zuckerberg
fbOpen, Facebook sarà opensource
Ti potrebbe anche interessare: