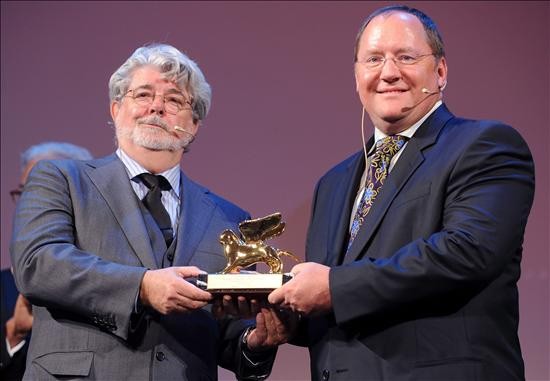 Meet The Media Guru ospiterà il 21 Novembre John Lasseter, direttore creativo di Pixar e Walt Disney Studios.
Premio Oscar per il miglior cortometraggio d'animazione con Tin Toy nel 1989
Oscar speciale con Toy Story nel 1995
Golden Globe per il miglior film d'animazione con Cars nel 2006
Leone d'oro alla carriera nel 2009
Animatore, regista, sceneggiatore e produttore John Lasseter è attualmente direttore creativo di Pixar e Walt Disney, nonché creative advisor di Walt Disney Imagineering, società che si occupa della sviluppo dei parchi a tema.
Steve Jobs, John Lasseter e Ed Catmull fondano la Pixar nel 1986. Li anima la grande intuizione che sia possibile fondere creatività artistica e tecnologia per dar vita a storie del tutto originali utilizzando il medium della computer grafica.
Toy Story esce nel 1995 e rappresenta una pietra miliare della storia del cinema; è il primo film di animazione interamente prodotto al computer e riscuote subito un grande successo. Successo puntualmente ribadito con A Bug's Life, Toy Story 2, Monster Inc., Finding Nemo, The Incredibles, Cars, Ratatouille ,WALL*E, UP, Toy Story 3.
Tutte le info del caso sul blog Meet The Media Guru.
John Lasseter a Meet The Media Guru