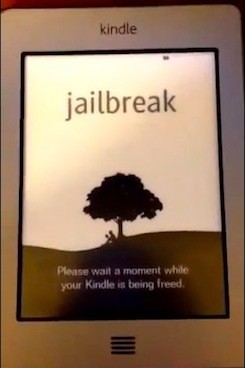 Yifan Lu, web developer per hobby che si definisce
I am a freelance developer. I write code on my free time as a hobby so most of my projects are incomplete or retired. Ever since I started using the computer when I was eight or so, I've been writing web sites and computer programs.
Ha dichiarato, spiegato e filmato come jailbreakare il Kindle Touch di Amazon con un semplicissimo MP3.
L'annuncio e tutti i dettagli sono qui nel suo blog.
Kindle Touch (5.0) Jailbreak