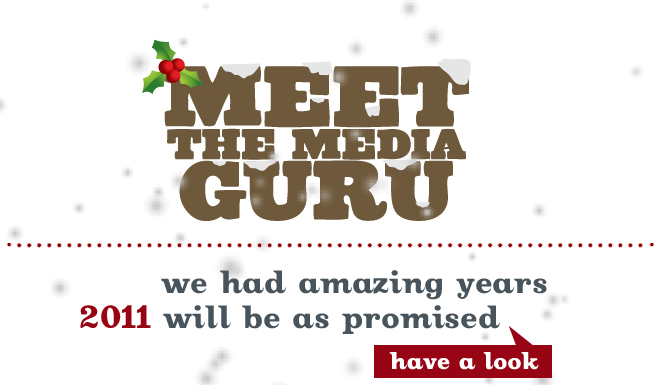 Meet The Media Guru, interessantissima serie di eventi ad alto valore culturale organizzata dall' inesauribile Maria Grazia Mattei, è ai blocchi di partenza per il nuovo anno!
Siete pronti per il primo appuntamento?
Segnate in agenda la data: 4 Febbraio 2011, ore 19.00 con Peter Brantley.
Meet The Media Guru 2011, siete pronti?