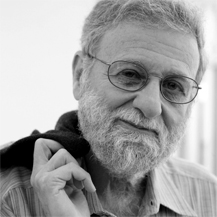 Continuano gli appuntamenti del 2011 di Meet the Media Guru, dopo il grande successo dell'evento con Peter Brantley, arriva a Milano Don Norman.
Ingegnere specializzato in psicologia, Don Norman è "un antropologo della vita moderna". Autore di numerosi libri sul design, è noto per le sue teorie sulla "user-centered interface". Di recente Business Week lo ha inserito tra i più influenti designer al mondo.
Ha scritto numerosi libri di successo e l'incontro sarà anche un'occasione per un'anteprima del nuovo libro "Living with Complexity", pubblicato in Italia dalla Pearson, con il quale Norman affronta il tema con la convinzione che il design possa "domare" la crescente complessità del mondo in cui viviamo.
Norman è stato vicepresidente del gruppo di ricerca sulle tecnologie avanzate per la Apple Computer e dirigente alla Hewlett Packard e alla U Next. Nel 1998 fonda con Jacob Nielsen la Nielsen Norman Group, società di consulenza specializzata nel design dell'interfaccia umana di prodotti e servizi. Ha inoltre insegnato psicologia e scienze cog nitive presso le più prestigiose università americane, è stato uno dei fondatori della Cognitive Science Society e ha a lungo diretto il Segal Design Institute della Northwestern University.
Norman è anche il promotore del concetto di informatica pervasiva, presentato nel libro "The Invisible Computer": "La tecnologia migliore è quella che non si vede, perché è tanto semplice da usare da diventare 'trasparente'".
L'appuntamento è alla Mediateca Santa Teresa il 22 Marzo 2011, save the date!
Meet The Media Guru: Don Norman a Milano