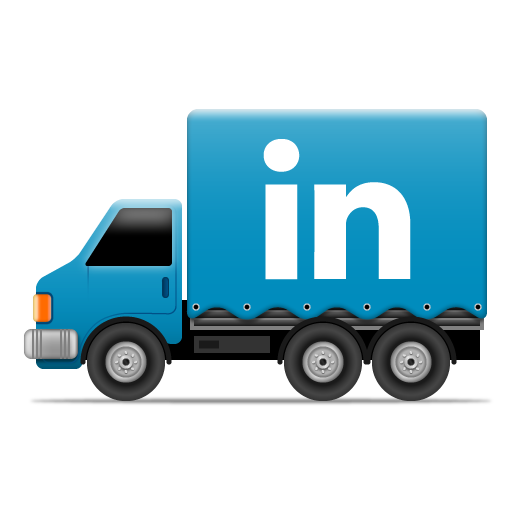 In questi ultimi giorni arrivano insistenti messaggi privati su Linkedin che chiedono, aggregando più utenti di completare un sondaggio online, con tanto di link.
Il messaggio, come potete vedere nell'immagine in basso usa il sistema di messaggistica interna di Linkedin in tutto e per tutto, ed il processo dovrebbe essere: io ricevo il messaggio, clicco sul link, divento io stesso un utente che invierà lo stesso messaggio ai miei contatti.
Il testo nel messaggio è questo qui:
Hi,
I apologize for this mass message but would really appreciate few moments of your time. Please help me by completing this short survey about me. It will take less than a minute of your time and is completely anonymous.
This will help me gather professional feedback from my linkedin network.
(link al sondaggio)
Thank you so much!
Sincerely,
E' successo anche a voi?
Il suggerimento ovviamente è quello di non cliccare sul link nel messaggio e non rispondere nemmeno, visto che, ad una mia richiesta i spiegazioni al primo contatto che mi ha inviato il sondaggio nessuno ha risposto.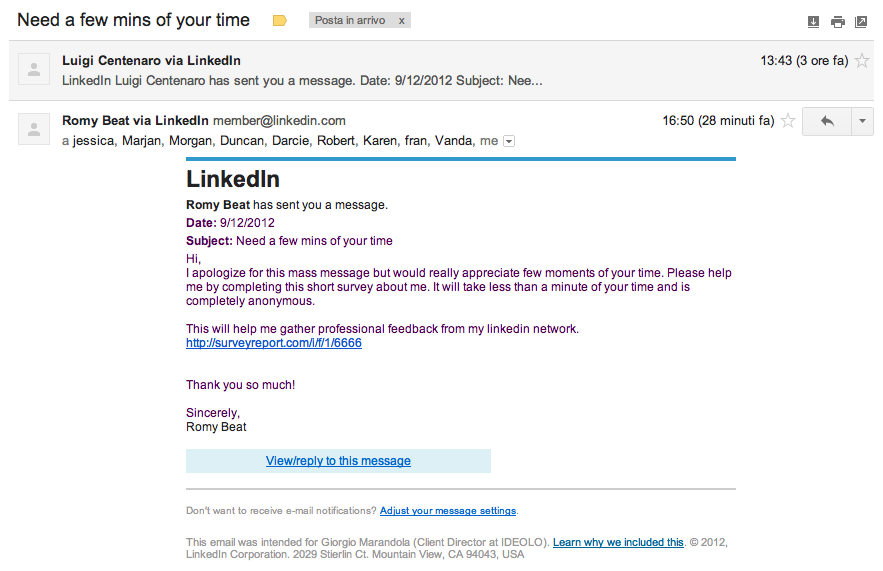 Spam su Linkedin, attenzione al messaggio con il sondaggio