Post ed articoli di importanti blog network americani con ethics statements e dichiarazioni di intenti che vanno al di là di quanto ognuno dei lettori in realtà possa voler sapere.
Ed è così che Liz Gannes di All Things Digital adotta una finestra a scomparsa in cui chiarisce chi è il marito, dove è cresciuta ed il perchè di certe scelte etiche, fino al rapporto tra lavoro e matrimonio.
Fa un certo effetto vederlo, in particolare la frase "In the age of suspicion of the media".
Forse la vicenda è collegata alla coda di polemiche seguite alla vicenda Michael Arrington / TechCrunch.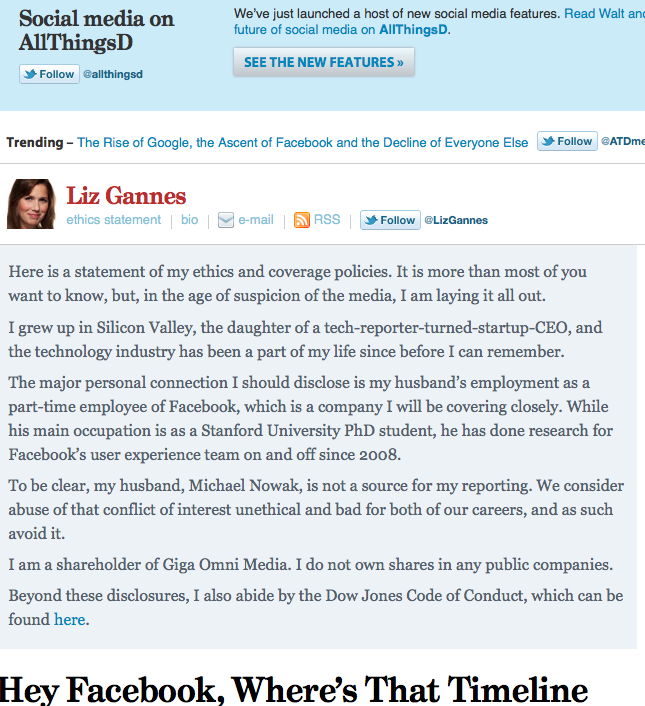 "The age of suspicion of the media"