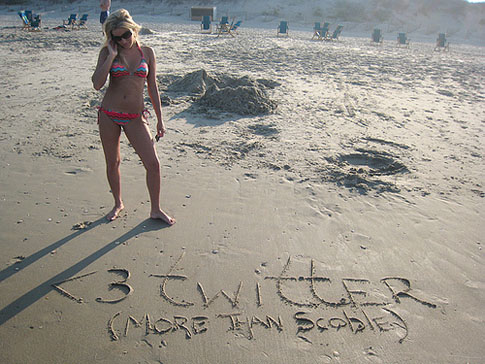 Sono un paio di giorni che ho questo problema con Twitter, non riesco ad accedere. Non sono un amante delle notifiche via mail quindi non ho mai effettivamente collegato il mio account Twitter alla mail, quindi scava scava, arrivo a quella giusta, anche perchè avendo mille caselle mail e due account Twitter ( @technicoblog e @facebookcafe ) non è sempre così intuitivo.
Atto primo:
Trovo la mail che recita così,
Due to concern that your account may have been compromised in a phishing attack that took place off-Twitter, your password was reset. Please create a new password by opening this link in your browser:
Con un link da cliccare per poter resettare la password, ma sfortunatamente la cosa non va a buon fine, la pagina a cui sono indirizzato non vuole saperne di funzionare.
Atto secondo:
Noto che il sistema di resyndication del mio blog, Twitter Tools del buon Alex King non ne vuole sapere di funzionare, quindi vado per accedere all' account @technicoblog di Twitter e niente.. tutto da rifare, riapro la mail, stesso testo e link.
Il secondo tentativo va a buon fine e rientro in possesso del mio account, per fortuna.
Cosa fare se il link non funziona?
Basta andare sulla pagina di login di Twitter e seguire la normale procedura di cambio password, tutto andrà liscio.
Twitter, impossibile accedere: che fare?