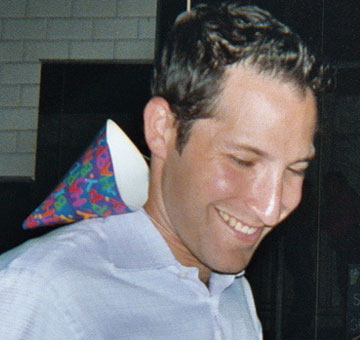 Il vero e proprio "esodo" dall'esecutivo di Yahoo continua inesorabile, la multinazionale di Sunnyvale perde un altro pezzo, questa volta si tratta di Kent Goldman, il direttore del Corporate Development.
Goldman viene, no a torto, definito da TechCrunch "one of their top deal guys". E' entrato in Yahoo nel 2004 come Director of Business Strategy, quindi se si contano tutti quelli che hanno lasciato l'azienda dal gennaio 2007, il numero ammonta a 115. 18 tra i top executive hanno abbandonato Yahoo in quest'ultimo mese, tra cui Brad Garlinghouse, Jeff Weiner, Vish Makhijani, Qi Lu, Caterina Fake, Stewart Butterfield e Joshua Schachter.
In fin dei conti non si può dire che l'abbandono dei top executives di Yahoo sia, di per sè, una buona o una cattiva notizia, infatti spesso ciò avviene in funzione di un'offerta migliore da parte di un altro operatore di pari o più elevato livello, ma visto lo scalpore e tutte le conseguenze che hanno seguito il rifiuto dell'offerta di Microsoft è legittimo pensare che ci sia un qualche link tra il fatto e le defezioni degli utlimi tempi.
Un chiaro esempio di abbandono della compagnia a causa di un'offerta più allettante lo fornisce Michael Marquez, che nel 2007 ha lasciato Sunnyvale per andare a ricoprire il ruolo di Vice President of Strategy and Corporate Development per la CBS Interactive (recentemente promosso a EVP).
Quindi, può darsi anche che Kent Goldman ha accettato un'offerta da parte di un altro operatore che semplicemente…non poteva rifiutare.
Yahoo perde anche Kent Goldman
Ti potrebbe anche interessare: